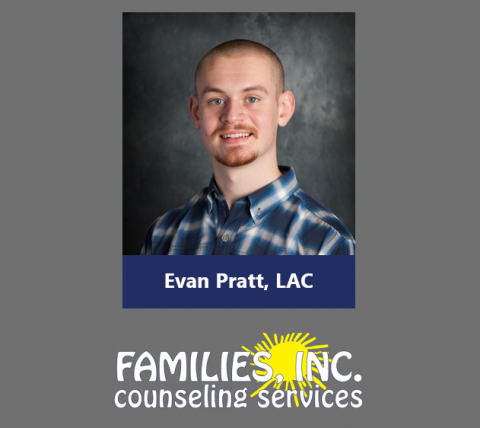 We are happy to welcome our Evan Pratt as a new therapist!
Evan Pratt, LAC is a therapist who graduated from Harding University where he received his Masters in Marriage and Family Counseling. While attending graduate school, Evan served as a qualified behavioral health provider for Families, Inc. 
We are glad to have him on board! Evan will be working out of our Jacksonville clinic.