Families, Inc. is proud to offer opportunities for professional development to our staff, local communities and beyond. Through a combination of onsite and web-based training, we provide multiple ways for mental health professionals to access these relevant topics. If there are topics that you would like to request, please send us an email at the address below.
The CE Team would like to share the 2020 CE Event Calendar. We are posting the dates we have so that you will know approximately when and how many events Families, Inc. plans to offer for the coming year. Additional Events may be added as opportunities arise throughout the year. Changes to dates and times may be inevitable and are at the CE Team's discretion. Ample notice will be given should changes occur.
ANYTIME TRAINING
(Not approved by NBCC at this time)
To access our recorded CE Sessions, click on the icon below.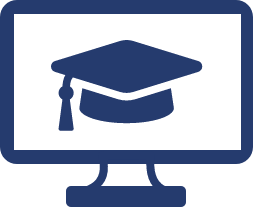 EDUCATION OPPORTUNITIES PROVIDED BY OTHER ORGANIZATIONS**
(Families, Inc. is not responsible for providing CE credit for any of these programs nor are they responsible for the content of these trainings.)
Trauma-Focused Cognitive Behavioral Therapy - UAMS
*We reserve the right to change this schedule and/or topic as necessary. However we will always give plenty of notice for you to adjust your schedule. Unless otherwise noted, all events can be accessed on-line with appropriate technological equipment.
**As we become aware of other training opportunities in mental health, we will list the date and topic but do not guarantee the quality of the training.
Contact Information:
Deanna Thurman
1815 Pleasant Grove Road
Jonesboro, AR 72405
Phone: 870.933.6886
Fax: 870.336.1339
Email: ceus@familiesinc.net

Families, Inc. Counseling Services has been approved by the National Board of Certified Counselors (NBCC) as an Approved Continuing Education Provider, ACEP No. 6221. Programs that do not qualify for NBCC credit are clearly identified. Families, Inc. Counseling Services is solely responsible for all aspects of the programs.